Stir Fried Sirloin Steak W/ Brown Rice
I tried a stir fried beef recipe that turned out bland & boring. So I improvised, and this is the result. My husband requests it nearly every week and loves taking the leftovers for lunch. Note: rice is not included in prep/cook time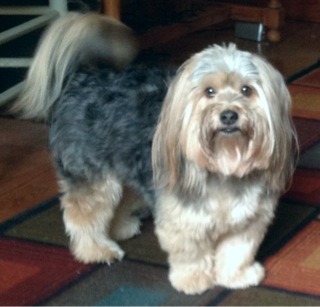 Fixed this for BF's supper and he was to busy eating to say anything. I'm taking a cue that it must have been really good because he ate every last bite. Thanks for posting this quick, easy and tasty recipe Mims. I served this with a side of Kasha and Cremini Mushrooms #197768, a wonderful combination.
Cook rice fully before starting meat.
Fill large saucepan with 4 c water & 2 c brown rice. Bring to boil. Reduce heat, cover, & simmer 50 minutes. Set aside.
Trim fat from steak and cut into small, thin pieces.
In a large skillet, heat oil and sauté garlic until garlic is golden.
Add steak, vinegar, salt, and pepper. Cook for 6 minutes, stirring beef until brown.
Add onion and tomato. Cook until onion is transparent. Stir in rice until well mixed.
Note: My husband hates onions, but loves the flavor they do give this dish. To appease him, I cook with the onions & remove them prior to adding the rice.