Stir Fried Shrimp and Mushrooms
loof751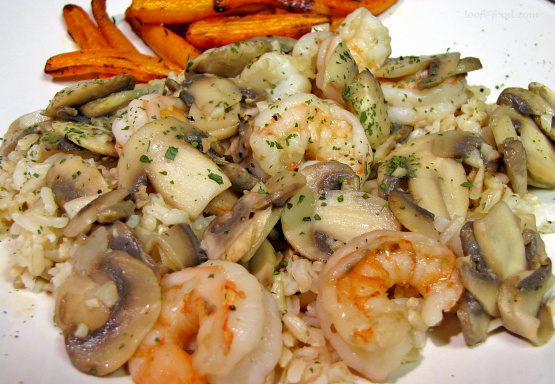 Another handwritten page in my folder, pulled for dinner tonight. It is very simple, and can be prepared in less time if you buy cooked and deveined shrimp.

Quick and easy. Partnered with a spinach salad instead of pasta or rice.
Saute garlic in oil, in skillet or wok for 1 minute.
Add shrimp, mushrooms and onions.
Stirfry for 1 minute.
Stir in broth.
Cook 2 minutes longer, or until shrimp turn pink.
Serve over rice.
Garnish with lemon.