PanNan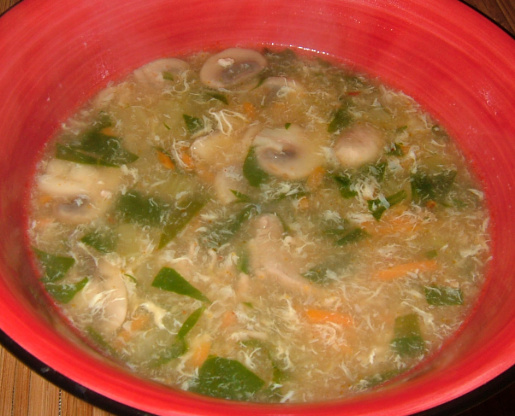 Made half a recipe for the two of us and used ground pork. Served with lettuce wraps and a veggie stir fry.
In a 3 quart saucepan, stir-fry pork, mushrooms, celery and carrots in oil until pork is no longer pink and vegetables are tender.
Add broth and spinach.
Combine cornstarch and water to make a thin paste; stir into soup. Return to a boil; boil for 1 minute.
Quickly stir in egg. Add pepper.
Serve immediately.