Stir Fried Green Tomato With Onions & Peppers
Bergy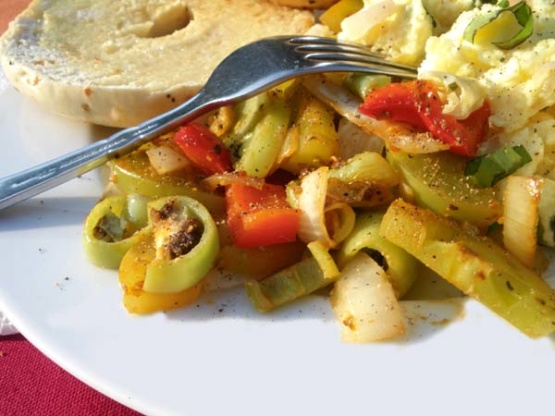 Nearly all the Green tomato recipes are breded & fried in butter or even deep fried. I wanted something lighter so raided the garden and put this together- We enjoyed it so I decided to post it. Use whatever peppers you want in place of the banana pepper. Use your favorite BBQ sauce. Serve as a side dish with eggs or meat of your choice.

This was excellent. I can green tomatoes for winter so this a nother way to fix them Thanks for the great recipe
Spray a skillet lightly with oil.
Place over medium/high heat.
Add all the ingredients and stir fry for 5 minutes.
Do not over cook - the ingredients should be heated through but still crisp.