Stir Fried Choy Sum With Ginger and Garlic
Prep 20 mins
Cook 10 mins
Delicious home style Chinese cooking :P
Make and share this Stir Fried Choy Sum With Ginger and Garlic recipe from Food.com.
2 tablespoons peanut oil
1 1⁄2 inches cube gingerroot, peeled and sliced thinly and then shredded
4 garlic cloves, peeled and sliced thinly then shredded
1 lb choy sum, washed and dried thoroughly (bottom of stalks trimmed and discarded, with remainder of stems and leaves cut into 4-inch lengths)
fresh water chestnut, peeled and shredded (optional)
1⁄2 teaspoon sugar
1 teaspoon soy sauce
1⁄4 cup chicken broth
Directions
Heat wok until it smokes.
Add oil and heat until it shimmers and is about to start smoking.
Add ginger and garlic, stir fry until very fragrant, about forty seconds.
Add choy sum all at once, and stir fry very vigorously; water will escape from the greens immediately.
Add remaining ingredients, including water chestnuts if you are using them, and stir and fry until the leaves are wilted and the stems are just starting to wilt.
Immediately remove from heat and scrape into a heated serving platter and serve right away.
Reviews
Most Helpful
Simply delicious....added 1 tsp oyster sauce....wow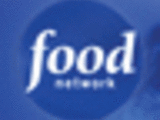 simple and delicious