Stir Fried Broccoli With Orange and Ginger
GaylaJ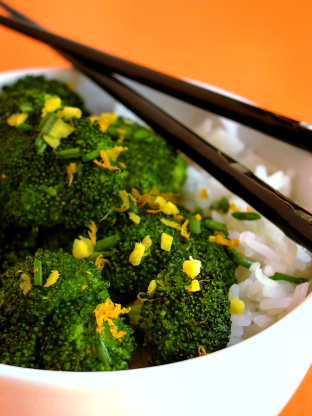 Three of my favourite things in the world; broccoli, orange and ginger. Quick, easy and so very tasty. Have with noodles or rice.
Trim broccoli and cut into the florets.
Heat oil in a wok. Stir fry broccoli and ginger for 2 minutes.
Add orange zest and juice, Tabasco and bring to the boil; cover and simmer for 5 minutes or until liquid has evaporated.
Toss chives through and serve immediately.