Stir Fried Baby Veggies in Oyster Sauce
Rita1652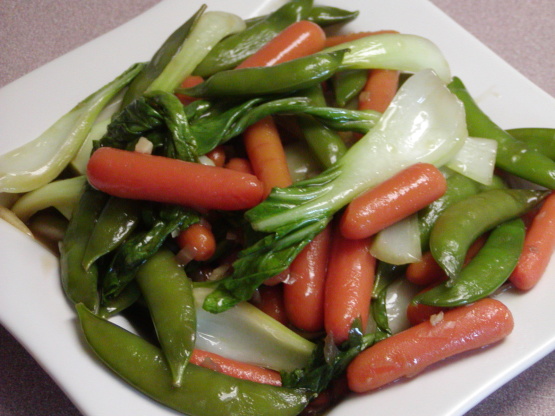 This quick and easy recipe consists of Baby Bok Choy, Baby Carrots, Onions and Snow Peas. Crunchie, Sweet and Salty!Can be served as a side or a main dish over rice.
In a hot large pan or wok add oil.
stir fry ginger, garlic following with remaining ingredients stirring all the while not to burn.