This is a quick dish seasoned with soy, garlic and ginger!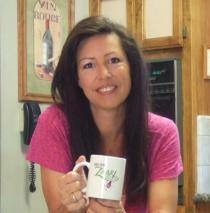 This is OUTSTANDING. So simple and tastes delicious. I made this to go along side a BBQ tri-tip and it received many raves! I loved it and will definitely make it again. Thank for sharing. I think the chicken broth and the peanut oil were the key ingredients to this wonderful recipe. ;) ~V
Cut the asparagus into 2-inch lengths. Combine the cornstarch and water in a small bowl and stir into a smooth paste. Set aside.
Heat the oil in a large heavy skillet or wok and when very hot, add the asparagus, scallions, ginger and garlic and stir fry for 1 minute. Add the chicken broth, bring to a boil, and cook, stirring, for 2 minutes.
Make a well in the center of the asparagus and add the cornstarch mixture and the soy sauce. Cook, stirring, for 30 seconds or more, until sauce is smooth and thickened. Serve immediately over rice or noodles garnished with seeds.Season with additional soy sauce if desired.
For Vegetarian omit the Chicken Broth.