Still Another Tuna/Pasta Salad.......(Mom's Tuna Salad)
NNChick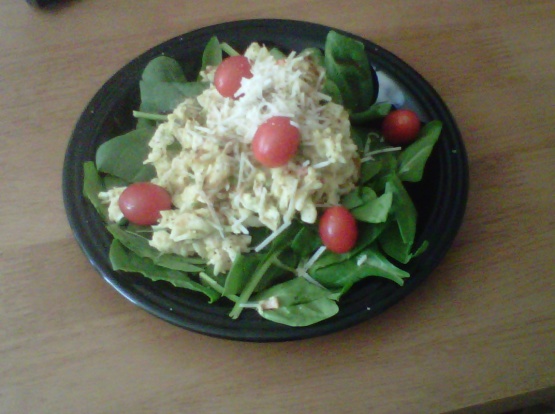 A tasty tuna salad which is easy to prepare. I frequently make it during the Summer for a light supper, after a day at the pool. Also works well for picnics. Amounts given are estimates, I usually prepare this "by taste".

This was a delicious light supper! I left out the onions and the pepper as DH was out of town and he is the onion and pepper guy. I added a few grape tomatoes cut in half for a little color and there you have it!! A beautiful salad fit for a queen! Thank you for a new summertime favorite, Dee!
In a large bowl, combine all ingredients.
Mix well to blend.
If salad is too dry, add more mayonnaise.
Taste, and adjust seasonings to your preference.
Chill well before serving.
Note: If you are going to triple the recipe, only use 1 hard boiled egg per can of tuna.