lazyme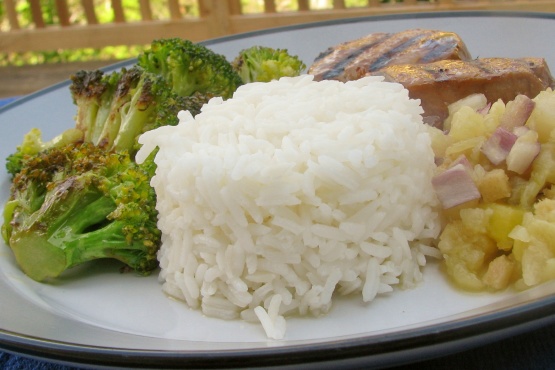 I met someone from Hawaii, and she told me the EASIEST way to do sticky rice in a rice cooker. I love my rice cooker and we use it at LEAST once a week since we live in Japan right now and can get the best short grain rice.
Place your preferred amount of rice in the rice cooker and wash three times by filling pot with water and draining it off just until the rice is about to spill out of the pot.
After washing, fill pot with water until the water reaches the first line of your middle finger when you stick your middle finger down and JUST touch the rice.
Cook rice using cooker, which automatically shuts off or clicks to warm setting depending on your cooker.
Your rice should be nice and sticky and soak up the great flavors of anything you are adding to it, and it should also be great by itself.
*Note* Over-washing rice will give it a distinctive fishy flavor that is NOT good.