Boomette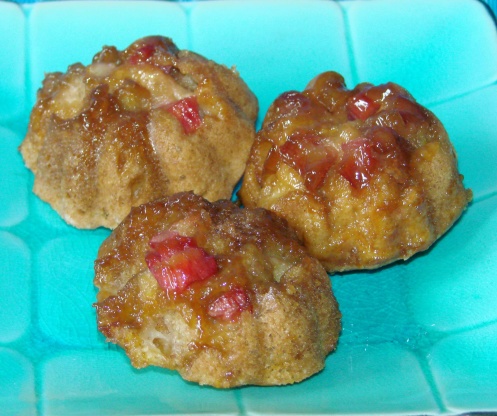 Muffins are a delight, but sticky ones are to die for!
Combine 4 tablespoons butter and brown sugar until coarsely blended.
Add the rhubarb.
Distribute evenly into (12) greased muffin tin.
Cream softened butter and 1/4 cup sugar, beat in egg.
Sift together the five dry ingredients.
Add to the creamed mixture alternately with the milk.
Stir in orange rind.
Do not over mix.
Distribute evenly over the rhubarb and bake at 350 degrees for 25 minutes.
Remove from oven and let stand for five minutes, then invert to remove.
Leaving the muffins up side down so the sticky glaze is now on top.