Sticky Honey Garlic Chicken Wings
Bergy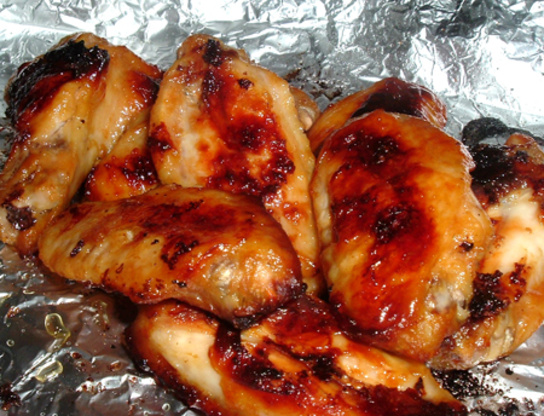 This is from a recipe booklet by the Dietitians of Canada. Very easy and the kids really like it.
Preheat oven to 425°F.
Place wings on a greased baking pan (9 x 13) and bake 20 minutes. Drain fat.
In a small bowl, blend honey, brown sugar, soy sauce, lemon juice, garlic and ginger.
Pour sauce over wings.
Reduce heat to 400°F.
Bake 40 -45 minutes, turning over the wings twice.