Prep 10 mins
Cook 45 mins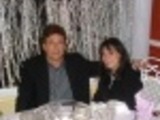 Just another quick glaze for chicken on the grill. You can make the glaze ahead, cover and refrigerate it for up to 2 weeks, if you like.
Directions
In a small bowl, whisk together the ketchup, marmalade, garlic, vinegar, red pepper, chili powder, and mustard.
Heat grill to medium. Place the chicken, skin-side up, over indirect heat, close lid, and cook for 25 minutes. Brush the glaze over the skin and continue to cook, brushing once more with the glaze, until cooked through, about 20 minutes more.
Most Helpful
This grilled chicken recipe goes directly into my best-of-the-best file. We loved the marinade flavor!! I also loved the bit of heat from the crushed red pepper (without it being overly hot). We just thought this was perfect. It's super easy to pull together, too. We used chicken legs and devoured them! Made for the Spring Pick-A-Chef event.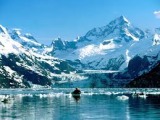 My DH really enjoyed this recipe, and rated it 4.... but I was hoping that the "ketchup taste" would be masked a bit more for my liking. I would have rated it 3 stars. I did cut the recipe in half as it was just DH and myself. It wasn't bad...but I would probably try and find something else
This was delicious and easy; I used skinless breast pieces so I didn't grill as long.