lazyme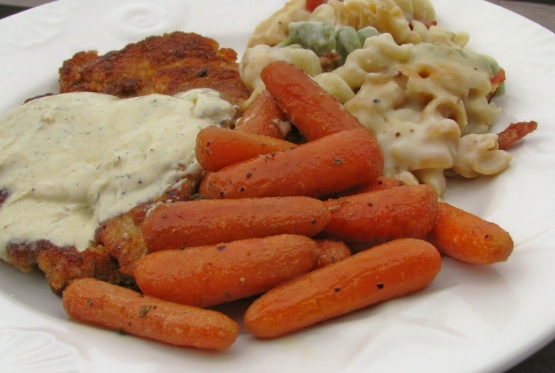 A nice sounding side from Huey's Kitchen.

Top Review by lazyme
We really enjoyed these simple carrots. They were a great side to our comfort dinner. Thanks for sharing, Pat.
Preheat oven to 180C fan forced (200C normal).
Toss the carrots in olive oil and season with salt and pepper in a large baking tray and cook in the oven for about 15 minutes or until reasonably tender, tossing now and again.
Then toss the carrots with the honey and parsley and cook for another 5 to 10 minutes or until well glazed.