3 Reviews
This sauce was really tasty! I simply poured it over three chicken breasts in a casserole dish and baked away. Not only was the sauce delicious, but it also helped to keep the breasts moist and juicy.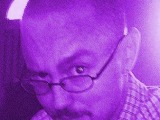 This was real good. After being on zaar all day it was a quick easy tasty dish. Thanx for the post.I marinaded it in the sauce and put it in the oven No muss no fuss
This is very tasty glaze. As you see in the picture I grilled the chicken breasts which I marinated in the glaze. Very Sweet and yummy. The directions could have been clearer on how to cook the chicken and for how long, how big of a chicken (LBS).

Sticky Garlic Curry Chicken