This is my own version of a recipe I had found on a magazine a couple of summers ago,sorry I forgot what it was.
Directions
Spoon the worcestershire sauce, orange juice, mutard and honey together in a bowl, and stir them until they are evenly mixed.
Then brush all over chicken pieces.
Lay the chicken on the BBQ and cook for 30 minutes turning and basting occasionally with the glaze.
Most Helpful
I thought these were so good. I loved the hint of sweetness from the honey and orange juice, which balanced nicely with the mustard and Worcestershire. I especially loved the ease of this recipe...make the quick marinade and throw it on the grill. Can't get much easier!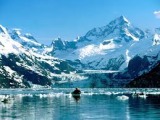 Yum! I used 6 drumsticks but otherwise used the suggested quanities and method and it was a real treat. Very easy to put together and I thought the balance of flavors was just perfect.

Oh WOW this was so good though I took a different path in the cooking of 9 drumsticks (for 3 of us), I doubled the other ingredient with the exception of the honey (I left that at 2 tablespoons for diabetic reasons) and poured half over the drumsticks and marinated for an hour, turning occassionally. My plan was to drain and cook in the oven using the other half for basting but ended up pouring the other half over the drumsticks and bunged into a 200C fan forced oven and cooked for an hour turning the drumsticks occassionally. Boy the result was moist drumsticks with a wonderful sweet sticky sauce (I did have to use a dijon mustard as I found out I was out of English and had a choice between dijon, seeded dijon or honey mustard and opted for the dijon, which may have made it sweeter than a English mustard would have). Thank you Claudia Sciberras for a great recipe, made for Bargain Basement.