JustJanS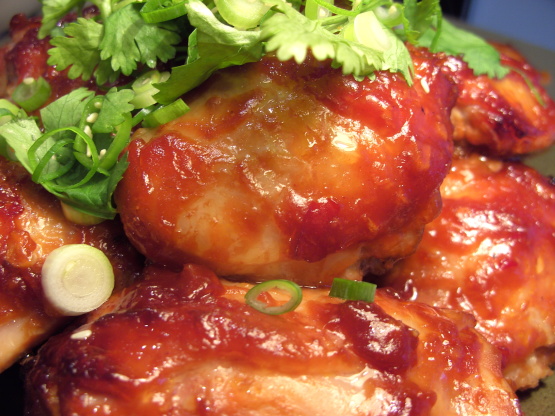 From the latest edition of Recipe+ magazine, sound easy and delicious. Have not included marinating time but at least 30 minutes is recommended. They used chicken wings and drumsticks but other cuts could be used but times may vary.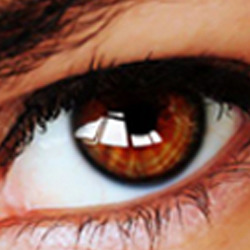 Very tasty! Made with four pounds chicken wings, baked in two batches at 400F for 45 minutes ~ garnished with the toasted sesame seeds, and chopped cilantro, but omitted the green onions. I improvised on the char siu sauce using Recipe #459993 as written, except I didn't have 5-spice powder because I dislike cloves. Instead, I used pinches of cinnamon, fennel seeds, cayenne pepper, and ground coriander. Tagged for PRMR August 2012.
Preheat oven to 200C (180C fan forced).
Combine tomato sauce, sweet chilli sauce, char sui sauce, garlic, ginger and sesame oil in a large glass or ceramic bowl (no metal), reserve 1/3 cup of the marinade (to be used for basting).
Add chicken pieces to marinade for at least 30 minutes (longer is fine) in the refridgerator.
Line a large roasting pan with baking paper and place the chicken pieces in a single layer in the prepared pan.
Bake, basting the chicken with the reserved marinade and turning occasionally, for 35 to 40 minutes or until glazed and cooked.
While the chicken is cooking combine the sesame seeds, coriander and green onion in a small bowl.
Remove chicken from oven and put onto a serving platter and garnish with the sesame seeds, coriander and green onion mix and serve.