CarolAT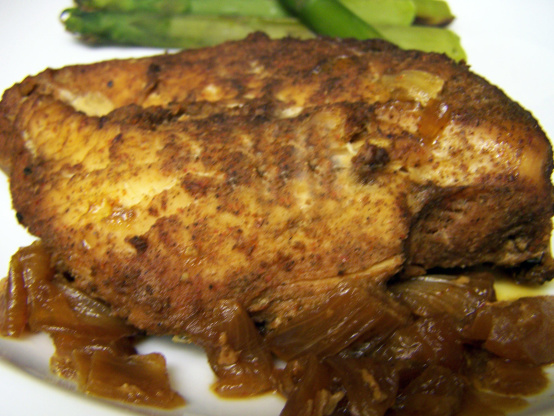 This recipe came from "What's for dinner" cookbook. Slow cooker easy meal.

This is my favorite recipe for chicken. I have been using it for months! I fixed it in the crockpot, but have also put a quartered onion inside the cavity of a chicken and baked it. I even used this mix of spices on pork and beef. Each time, I get favorable comments! I urge everyone to give this combo a try...so delicious! Thanks CookingMamma, for the great recipe!
Mix the first 8 ingredients together;.
Rub chicken all over with mixture.
Place chicken in a resealable plastic zipping bag and refrigerate overnight.
The next morning, sprinkle onion in the bottom of a slow cooker; place chicken on top.
Heat on low setting for 8 hours.