lazyme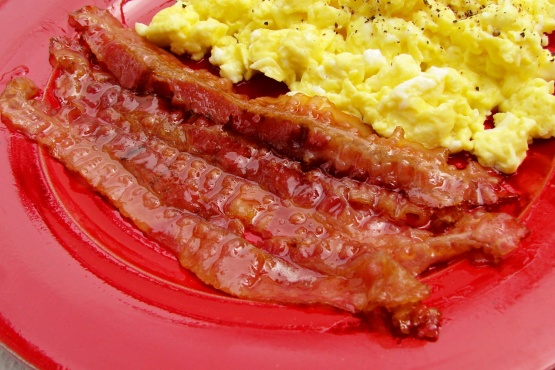 It's from a cookbok called "Cooking with Booze" and I gotta say, I doubled this recipe and it wasn't enough... Not for the kiddies!

This was awesome. Doubled the recipe because there's never enough bacon. Ever. Didn't taste much of the whiskey, mostly just the syrup. Still excellent.
Cook bacon in a large skillet over medium high heat until fat is reduced and the bacon is almost crisp.
Drain renderings and reduce to medium. Add maple syrup and whiskey and cook until liquid thickens (about a minute).
Serve with ANYTHING - but it's super awesome with french toast -- .