megs_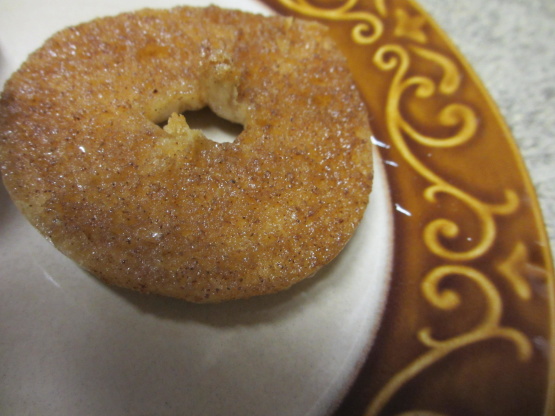 Yummy, easy breakfast! The original recipe said to use regular size bagels, but mini bagels are more fun and easier for little kiddo hands to grab! :) I cool these and then throw them into a freezer bag and freeze until I'm ready for one... then just microwave until warm! Enjoy! Adapted from Dawn Hall's "Down Home Cooking without the Down Home Fat"
Mix margarine, brown sugar, and spice until well blended.
Spread the brown sugar mixture over each bagel half.
Broil for 4 or 5 minutes until bubbly and brown.