Sticks of Ham With Honey (Tapas)
Debbwl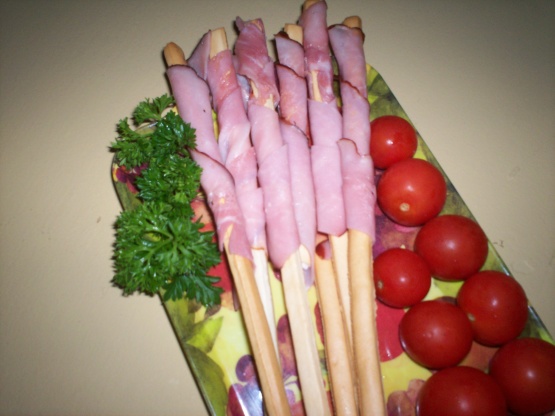 A simple but delicious Spanish appetizer.

Very nice. I made this for 2 (half recipe) for my husband and I to share as a snack. Rather than breadsticks, I used barley rusks and spread them lightly with the honey before layering the serrano on top. The sweet of the honey and the salty-sweet pull of the ham was glorious.
Cut the ham slices into pieces about one inch wide.
Dip the tips of the bread sticks into the honey (about 2 inches deep) and drain.
Wrap the ham around the sticks beginning at the tip, overlapping it like a bandage.