Stewed Eggs ( Stuvade Ägg)
Elmotoo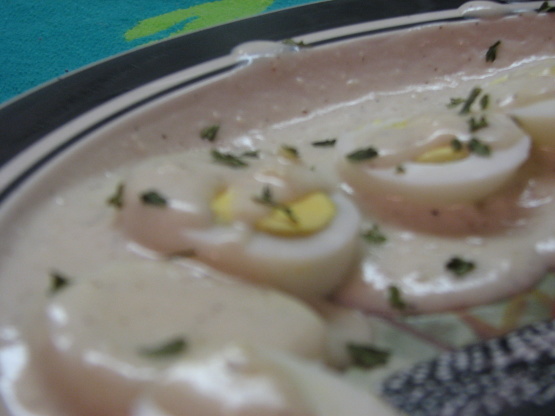 Another recipe from the old, 1947, Swedish cookbook "Husmoderns Nya Kokbok" (The Housewife's New Cookbook). I know the title sounds weird but that's how it was called.
Peel the eggs, slice them and arrange the slices on a serving dish.
Saute butter/margarine and flour.
Add milk, slowly, to make a sauce.
Cook the sauce, on low heat, for about 5 minutes.
Add salt, pepper and grated cheese to taste.
Pour the sauce over the eggs and sprinkle with parsley.