Steve's Memphis-Style Coleslaw Dressing
PaulaG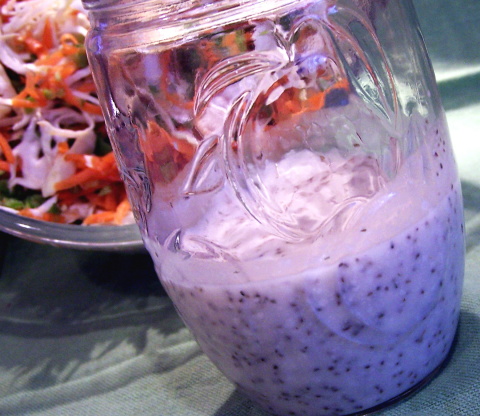 Love this dressing. It is great tasting and very quick and easy. My family and friends prefer this over any other. It is always a request at my husbands BBQ with his co-workers. It comes from Fresh Express coleslaw.
Pour cider vinegar into bowl, add sugar; stir to dissolve.
In a separate bowl, add mayo and ground celery seed together.
Stir in vinegar mix.
Whisk until smooth.
Toss with cabbage. I use angel hair coleslaw prepackaged 10 oz and triple the recipe using 3 bags of coleslaw for BBQ etc.
I also add red, yellow, and green peppers for color and taste, and sometimes green onions.