Steven Raichlen's Nashville Sweet Barbecue Sauce
bmiene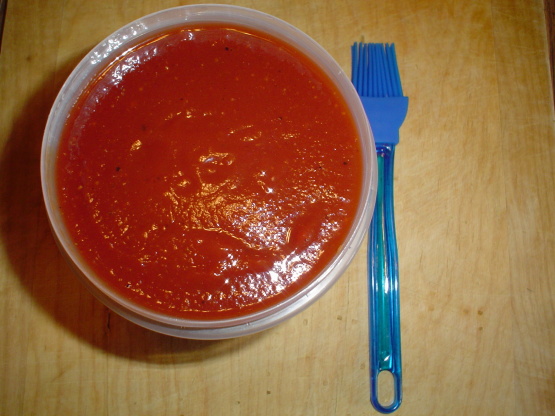 This is one of the best BBQ sauces I have ever had--sweet and tangy and balanced just right.

I originally found this recipe in "Steven Raichlen's~ BBQ USA, 425 fiery recipes from all across America" on page 669. Since then, it's the only BBQ sauce I make! It's a hit every time I make it for family & friends who either request the recipe or any leftovers from what I made! If you like it with a little kick, just add some crushed hot peppers/ cayenne pepper. It freezes well too, so make a double batch to have it on hand throughout the summer... Enjoy!
Combine ketchup, brown sugar, lemon juice, zest, molasses, Worcestershire sauce, liquid smoke, mustard, onion powder, and pepper in a nonreactive saucepan. Whisk to mix.
Let the sauce gradually come to a simmer over medium heat and simmer until thick and flavorful, 8 to 10 minutes.
If not serving the sauce immediately, let cool to room temperature, transfer to air tight jars, and refrigerate until serving.