Steamed Vegetables With Tofu and Oyster Flavored Sauce
YaYa1689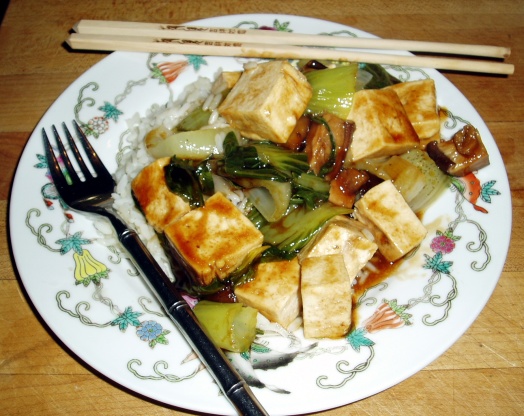 I enjoy steamed side dishes since they don't require a lot of attention while cooking. This is especially helpful in a chinese meal where a stir-fry dish is so demanding of my attention. This recipe is from the Lee Kum Kee weekly recipe list.

Made it for Chinese New Year family dinner, which was pot luck this year because the family matriarch was not in town to cook. Substituted tofu with oyster mushrooms, at the insistence of elder sister because she claimed that tofu was a weird item to put in with bok choy and mushrooms. We also used an electric steamer, which cooked the bok choy in about 8 minutes as opposed to 10. Maybe south-east asian oyster sauce is too salty in comparison to oyster sauce found in the U.S. - I followed the recipe for the sauce exactly and my family found it too salty. Will do again, because it is really easy and will try with onions and/or cilantro next time.
Steam tofu, bok choy and shitake mushrooms for 10 minutes. Drain.
Combine Oyster Sauce, Sesame Oil and water in a bowl, whisk together.
Pour sauce mix over steamed tofu and vegetables.