ChefLee
Simple and delicious way to prepare turnips.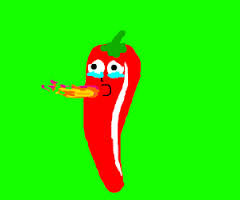 Yumm!! I love turnips, especially with butter, you can't go wrong!! I learned a long time ago to peel turnips because their skin is very bitter. It is one of the vegetables where the skin really doesn't taste good (even though it is such a pretty color purple!!!) I steamed a few carrots along with my turnips for some color. Easy and delicious, thanks!!
Peel and chop turnips into 1/2" dice, (uniform pieces cook more evenly).
Place into steamer with at least 1" water underneath.
Put lid on steamer and steam for 20 minutes (or more) once water comes to a boil. Turnips are done when they pierce easily with a knife.
Drain water and remove steamer from pan, keeping turnips in hot pan. You may need to heat the pan to remove any residual water from turnips.
Add butter and salt to taste and mash coarsely. The more butter, the better --
Serve hot.