ImPat
Cake style pudding, serve with syrup and rich creamy hot custard. Good old fashioned comfort food.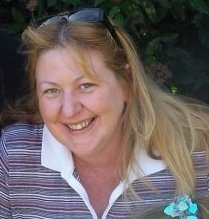 Top Review by Jubes
5 stars. A deliscious warm pudding with a great sweet sauce. A perfect winters dessert. (my family enjoy hot puds all year round though :) ). Easy and quick to put together and I used the microwave to prepare they syrup topping. Thanks for another great recipe. Very sorry- I forgot to take a pic....but will post one next time for you
Pudding:.
Grease a 4 cup pudding basin.
Sift flour.
Beat butter and sugar well until creamy in texture.
Add eggs one at a time beating well between each one.
Fold in 1/4 of the flour, 1/4 of the milk and continue till all flour and milk is used. Mixture should be at a dropping consistency.
Put mixture into greased pudding bowl. Cut and grease a circle of baking paper that will cover pudding bowl, put grease side down put lid on or cover with 2 layers of aluminum foil and tie around the bowl.
Put pudding bowl into a saucepan of boiling water (make sure water comes 1/2 way up the pudding bowl) and gently simmer for 1 1/2 hours. Check occasionally to make sure water does not go too low.
When cooked test with a skewer (should come out clean). Turn onto plate and cut to serve.
Pour a little of the syrup on slice, then hot custard if having.
Syrup:.
Combine golden syrup and honey in a microwave container and heat in microwave to combine OR.
Combine golden syrup and honey in a heat proof container and sit container in a small pot of simmering water stirring to combine and melt to a runny consistency.