Steamed Spinach With Herbs
Debbwl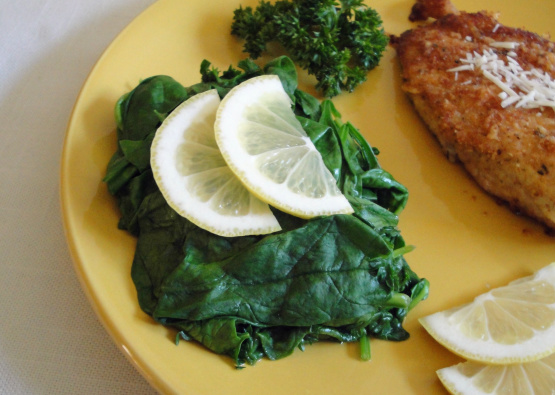 What a great way to fix spinach! Steamed with herbs and dressed with your favorite vinegar! Adapted from Better Homes & Gardens magazine.
In a large pan insert steamer and pour in 1" water; bring to boiling.
Combine spinach and herbs in the steamer basket. Cover, turn down the heat to medium low, and steam for 2 to 3 minutes or until wilted, stirring once. Remove basket carefully; drain. Move spinach to a serving bowl. Drizzle with some of the vinegar. Season to taste with salt and pepper.
Pass the remaining vinegar. Garnish with lemon slices, if desired.
Makes 4 servings.