Jubes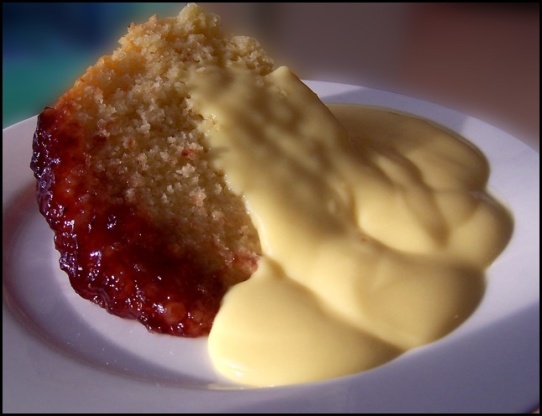 This has been my husband's favourite dessert since he was a small child. Use the jam of your choice. We love plum jam and I tend to double the quantity of jam. The texture is similar to a warm cake. Delicious with ice-cream and/or cream.

I liked that this used kitchen staples so I didn't have to buy anything to make it. However, it seemed to be missing something as it was rather bland. Thanks for sharing though.
Grease a pudding steamer or basin (8 cup capacity).
Spoon jam into the based of the steamer.
Beat butter, essence and sugar in small bowl with electric mixer until light and fluffy, beat in eggs 1 at a time, beat until combined.
Transfer mixture to large bowl, stir in sifted flour and milk in 2 batches.
Spread mixture into steamer, cover with greased foil, secure with string or lid.
Place steamer in large saucepan with enough boiling water to come half way up the side of steamer; boil, covered, about 1 1/2 hours or until firm. Replenish water as necessary.
When cooked, run a knife around the edge and then invert carefully onto a large plate. The jam will spill over the entire pudding and look very pretty.
Slice and serve with custard, cream or ice-cream.