Steamed Green Beans With Lemon and Sesame Seeds
dicentra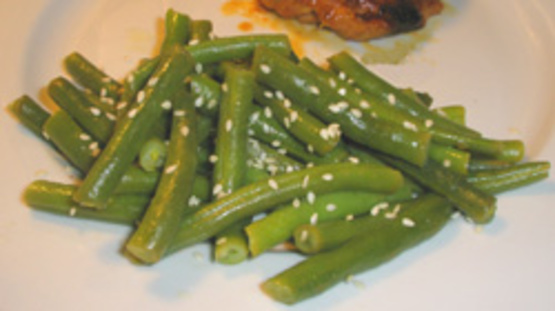 This is from Real Simple. Green Beans are DH's favorite, so I'm always looking for new ways to fix them.
Bring a large pot of water to a boil. Add the salt and beans.
Cook until tender, 3 to 4 minutes. Transfer to a bowl of ice water.
Drain the beans and pat them dry. Transfer to a serving bowl. Drizzle with the oil and lemon juice and toss.
Sprinkle with the zest and sesame seeds.