Steamed Broccoli Rabe With Garlic
Rita1652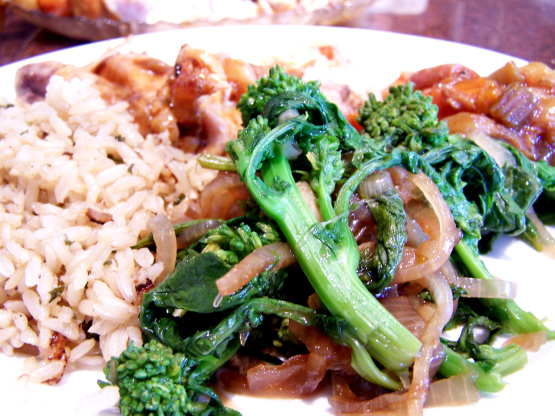 A fresh veggie dish that is quick and delicious. It's wonderful at any time of the year when you find Broccoli rabe.
In a 12-inch skillet bring water and soy sauce with garlic to a boil.
Add broccoli rabe and cook, covered, over moderately high heat 2 minutes.
Remove cover and cook until water is evaporated and broccoli rabe is tender, lightly season with salt if using.