lazyme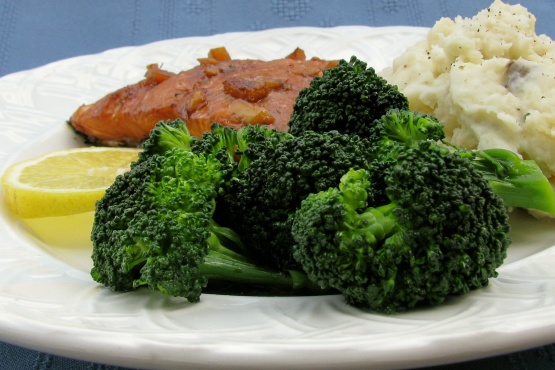 Steamed broccoli taste much better and healthier than boiled in water. I like it with little bit of lemon flavor. This one easy way to prepare it. Perfect to compliment any dish.
Steam the broccoli until they are tender yet remains bright green, about 3-4 minutes.
Transfer them in to a bowl and add rest of the ingredients, toss well.