Steak Sandwiches - Pioneer Woman

A simple, decadent steak sandwich. Credit goes to a rancher's wife known as Pioneer Woman. :) Based on comments received, I have reduced the amount of worcestershire sauce from 1/2 cup, to 1/4-1/2 cup. I suggest starting with the lower amount and adding more if you like.
Directions
Melt 2 TBSP butter over medium heat in large skillet. Slice onions and cook until soft and light brown (7-8 minutes). Remove and set aside.
Meanwhile, slice cube steak thinly against the grain. Sprinkle with seasoned salt.
After onions have been removed from skillet, melt another 2 TBSP butter over high heat.
Add meat in single layer. Cook one side until brown (at least one minute), then flip and cook until brown, another minute.
Add 1/2 cup worcestershire sauce, 5 dashes of Tabasco, and 2 more TBSP butter. Add cooked onions. Stir to combine.
Using last 2 TBSP butter - butter halved French rolls and brown on skillet or griddle.
Put bottom half of French rolls on plates. Put one fourth of meat mixture on each, followed by a spoonful of juice from the pan. Top with other half of roll, cut in half, and enjoy!
Most Helpful
Hello new favourite way to make and eat steak! This was absolutely wonderful! My steak loving fiance loved it too and could not stop raving about it! Definitely adding this to our dinner rotation!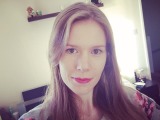 I made this last night after seeing Ree make this on her show on Food Network. I left out the Tabasco for we don't use it. Was still great and even better the next day with eggs in a tortilla.
I made this from the Pioneer Woman's site and loved it. I was a little afraid of adding all that Worcestershire sauce, but threw caution to the wind and added 1/3 cup; after tasting it, I added even more. Husband said it was even better the next day, and wants me to add sauteed bell peppers next time. He also preferred mayo on his sub roll.