Bergy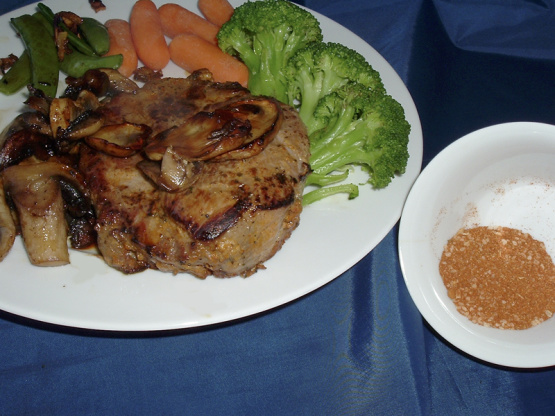 Top Review by Bergy
I used this rub on a pork steak and it was great. I rubbed a generous amount on the steak in the morning and let it rest in the fridge all day. I wasgoing to BBQ it but it poured rain so it ended up being pan fried with mushrooms, Thanks Dancer for an excellent steak rub!
In a bowl, combine all ingredients and stir until well blended.
Store mixture in an air-tight container.
To use: Rub the seasoning blend on a steak and grill, or use it to season beans, rices, grains or vegetables.