Ricky 1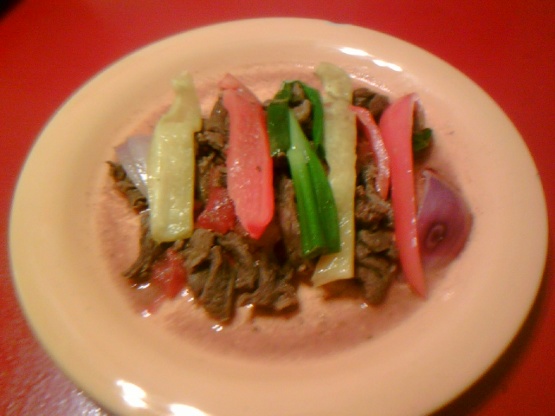 This steak picado recipe is so good and so easy. Its great for nachos or you could have it with beans & rice with a couple of tortillas or it makes a crazy good burrito!! It also makes its own juice so you could probably even add some rice to it and make it a stew. (fyi, i wouldnt leave the broth out as one reviewer suggested, it makes the dish too tomato-ey, more like a chili...its still tasty but its not steak picado)
generously salt and pepper the steak pieces and lightly brown in a little bit of oil for 3 minutes in a medium sized pot.
add onion & garlic, saute for 2 minutes more.
add remaining ingredients, bring to a low boil.
reduce heat, cover and let it simmer for 45 -60 minutes.
this can also be converted to a crock pot recipe. after browning the meat in a skillet, transfer to a crock pot, add remaining ingredients and cook on high for 4 hours or low for 8.