Steak, Peppers and Mushrooms, Oh-My!
DuChick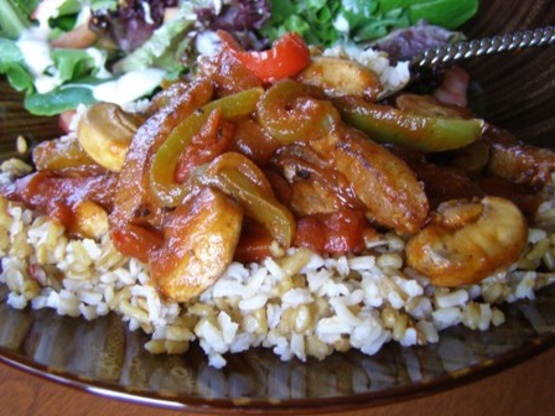 What a great one dish meal to make for dinner! Serve over rice or mashed potatoes with a veggie or salad. Our favorite - served over brown rice accompanied by a salad and french bread. Yum!
In a large skillet (or a dutch oven), cook meat, onion and garlic until meat is brown.
Once meat is browned, add peppers and mushrooms and cook until tender (about 5-8 minutes).
Add rest of ingredients to pot and simmer for about 20 minutes.
Serve plain, with rice or with mashed potatoes.