Peter J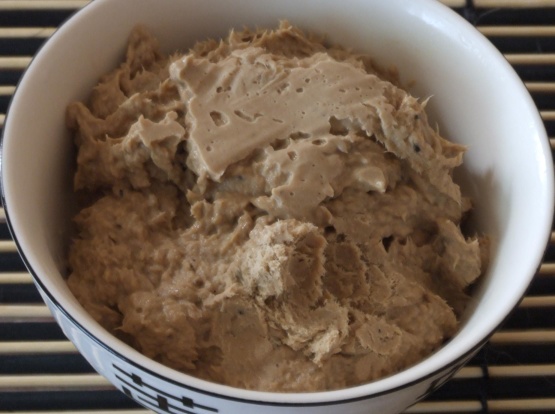 Another recipe from my Mother-in-law. This is a lovely old fashioned meat paste to spread on sandwiches. My husband and his oldest 2 sons absolutely loved this in days gone by. The recipe does not state what type of steak to use. I have made this several times with a cheaper cut and it just lovely. (Not sure of quantity this makes as I haven't made it for a long time. Also depends on the size jars you use. I will amend this when I make it again and can state how much it makes) Also note: Recipezaar wants to change the ingredient of "Anchovy sauce" to anchovies, sauce. This is actually a sauce that you can buy here in Australia.
Remove any fat from the steak.
Place meat into a double-boiler and cook for 4 hours.
Place meat (and juices) into blender with butter and blend to a paste. Add other ingredients and blend to mix.
Place into sterilized jars. Store in refrigerator.