Peter J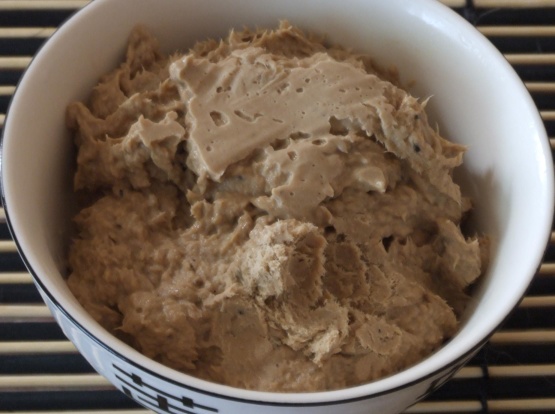 Another recipe from my Mother-in-law. This is a lovely old fashioned meat paste to spread on sandwiches. My husband and his oldest 2 sons absolutely loved this in days gone by. The recipe does not state what type of steak to use. I have made this several times with a cheaper cut and it just lovely. (Not sure of quantity this makes as I haven't made it for a long time. Also depends on the size jars you use. I will amend this when I make it again and can state how much it makes) Also note: Recipezaar wants to change the ingredient of "Anchovy sauce" to anchovies, sauce. This is actually a sauce that you can buy here in Australia.
My Mothers recipe was similar but had good teaspoon of mace no cayenne I will try cayenne pepper next time, would give more bite to it perhaps. I am in the country and find it hard to get anchovies sauce now. You can make your own. I found a British shop on the web in Sydney and they had the Geo Watkins Estb 1830 Anchovy Sauce which was available in Supermarkets here once.
Remove any fat from the steak.
Place meat into a double-boiler and cook for 4 hours.
Place meat (and juices) into blender with butter and blend to a paste. Add other ingredients and blend to mix.
Place into sterilized jars. Store in refrigerator.