KGCOOK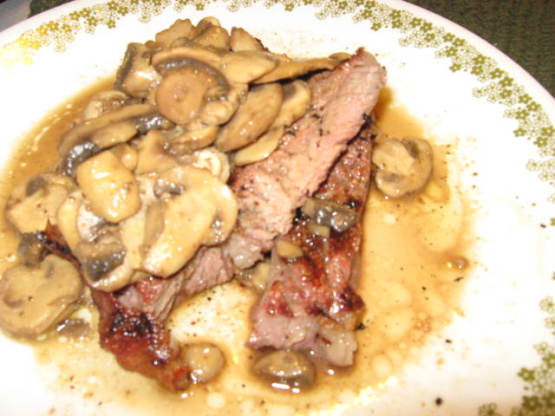 These are fantastic on a steak or top a baked potatoes with them. We never have steak without these! You can use fresh or canned! All seasonings are by taste; I think this is the perfect blend but you adjust to your own.

OUTSTANDING. Perfect mushrooms for steak night. I hardly ever eat mushrooms but these little devine spores were a hit. I will add them to my menu on a regular basis. Thanks for posting.
Melt butter in a medium skillet over medium heat.
Add Worcestershire, garlic, and celery seasonings.
mix it up well.
Add mushrooms and toss to coat with seasoned mixture.
For fresh mushrooms, saute to desired doneness.
For canned mushrooms saute till hot.
Spoon over steak or potatoes or what ever you intended them for.