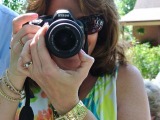 Adapted from my Kabob marinade, this improves any steak you grill.
Make and share this Steak Marinade recipe from Food.com.
Directions
Combine all ingredients.
Add with meat to a large shallow dish or to a large zip-lock bag.
Refrigerate over night.
Remove meat and cook.
If you wish to use marinade as a baste; boil it for 10 minutes in sauce pan or microwave first.