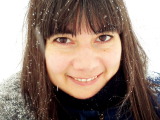 This is how I learned to love steak! Before I joined my husband's family, I don't think I'd ever actually had steak (I know, can you imagine??!!), but one taste of my mother-in-law's succulent marinated, barbequed steaks, and I was HOOKED!
Directions
Mix all together and use to marinade steaks. Double the recipe if necessary and marinate overnight for best results. And of course, barbeque your steaks only until there's still a little pink in the middle!
Most Helpful
this was very easy to put together and it made the steak so tender. Thanks for the recipe.

I made this as directed and DH and the kids loved it. I am not a steak eater, but the tiny bite that I had did have good flavour. Thanks for posting!