Bergy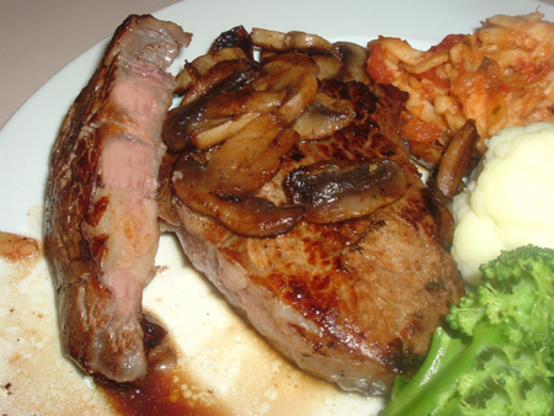 My Husband and I loved this recipe. We marinated 3 filet mignon's for 1 hour and 30 minutes. Then broiled them. They were delicious and very tender !!! Thank you for the recipe.
Marinate Steaks for 2 hours at room temperature or overnight in the fridge.
(Drain steaks but do not rinse)
Grill or broil Steaks. ( We cook our steaks for about 4 minutes on each side, but we like them rare, so adjust cooking time to your own preference ) Enjoy!