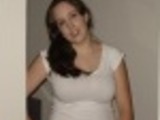 me and DH love this. I can't remember where I found it.
1 large steak
5 -6 potatoes, peeled and cubed
2 cups baby carrots
2 -3 onions, quartered (optional)
1 (8 ounce) package dry onion soup mix
1 (10 ounce) bottle A.1. Original Sauce
1 (10 1/2 ounce) can cream of celery soup
Directions
Preheat oven to 350 degrees.
Arrange steak and vegetables on bottom of large dish.
Mix together onion soup mix, A1 and cream of celery soup.
Pour over top of steak and vegetables.
Cover dish with tin foil.
Cook in oven for 45 minutes to 1 hour or until vegetables are tender.
ENJOY!
Most Helpful
great for busy nights, teenage son can put together and have ready for us when we get home from games.
Delicious! I thought I had cream of celery but did not so I had to use cream of chicken and it still worked fine. After an hour and a half my veggies were not quite as soft as I would have liked so I'll leave them in a bit longer next time, I'm pretty sure that's due to the high altitude. We really loved this dish and will make again and again. Thanks Jen!

I used leftover slices of beef frozen, a few strip (chuck) steaks(small ones)and no potatoes. I wanted to serve this over noodles and rice. I made my own dry soup mix using dried chopped onions and Sysco beef base with a little cornstarch mixed in. I also didn't use as much A-1 Sauce. We love the taste but it is too much saltiness for us with the onion soup mix too. I probably used 3 tsps of A-1 sauce. I used 4 ozs. of water also. It was still fantastic the next day, the flavors were more intense. I also sprayed Pam in the baking pan before putting in the vegies and meat and the sauce. Thanks for posting!