Steak and Mushroom Casserole
This is a delicious tasting casserole dish, one that I make quite often, I have even replaced the beef with pork, either way it is great meal, I serve it on top of pasta, don't leave out the red wine, it just doesn't have the same taste!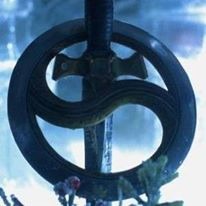 I followed the directions exactly on this recipe, and was a little disappointed with the results. The liquid in the recipe was very thin...I had expected it to thicken up at least a little (especially since it was to be served over pasta). Also, just adding salt to the flour is definitely not enough salt for the recipe. Most of my family thought the recipe was very bland until we added more salt to the finished dish. I plan to make this again with these modifications - adding more flour or cornstarch to thicken up the sauce and additional salt. Also, I will probably use crushed tomatoes instead of diced just to give a more saucy "feel" to the dish.
Set oven to 350 degrees.
Grease a large casserole dish.
Cut beef into bite-sized cubes.
Combine flour, salt, pepper and dry mustard powder.
Toss beef cubes in the flour mixture to coat.
Heat oil in a frypan.
Brown beef cubes on all sides.
Place browned beef cubes in a casserole dish.
Add all remaining ingredients.
Cover, and bake for 1-1/2 hours, or until meat is tender.
Stir occasionally.