Steak and Ale Sauteed Mushrooms
Parsley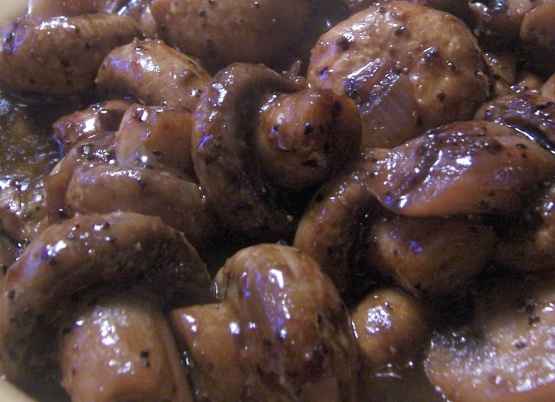 An easy to make side dish for a great steak or a tasty appetizer. Double or triple recipe and serve in crockpot for a party. From meals.com.

I worked at Steak and Ale for 5 years, thats basically how its done. Bravo.

I've seen a lot of silly copycat recipes that have lemon juice, vinegar, and all kinds of silly ingredients. I just use a stick of butter, and the restaurant used Gallo Hearty Burgundy in the mushrooms, and made a great kabob marinade with just the burgundy and tomato juice
Wash mushrooms in hot water.
Melt butter and margarine; add beef base, onion, garlic powder and black pepper.
Simmer mushrooms in mixture until soft.
Add wine.