Starbucks Marble Mocha Macchiato
Hadice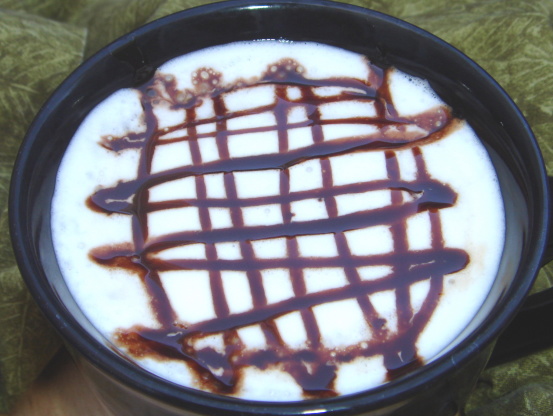 Now that I have my own espresso machine/milk steamer I can make those $4 drinks at home!!! This is one of mt favorites! Note: the white chocolate syrup in this recipe is the kind of syrup used to flavor coffee, while the regular chocolate is the same thing one would use for topping ice cream.
Hadice...you are so close to exact on this one...just one difference...it goes, white chocolate, milk, milk foam, drop espresso shots through the foam (don't mix) and the drizzle with chocolate syrup!!
8

ounces milk

2

tablespoons white chocolate syrup

1

fluid ounce brewed espresso

1

tablespoon chocolate syrup (Hersheys)
Steam milk until it reaches 145 degrees F.
Pour white chocolate syrup into bottom of a coffee mug, followed by freshly brewed espresso.
Pour in steamed milk.
Top with Hershey's syrup.
Stir.
Enjoy!