Star Jone's Famous to Die for Mac and Cheese
IBikeNYC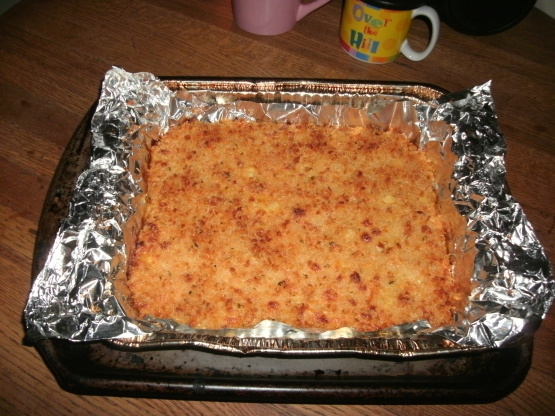 This is the best mac and cheese I have ever eaten and fattening and scrumptious. So forget about the calories and sink your fork into this fabulicious comfort for the soul dish! Star Jone's "All Star Macaroni and Cheese! Serves 8.

10 stars...I first used this recipe about 2 years ago. It is wonderfully unique!! I don't eat Mac n chz often due to the calories. But the flavor mix in this recipe is so different that I only make mac n chz using this recipe. I also make extra each time to freeze for a quick addition to a weeknite meal.
Directions:.
Pre-heat oven to 350°.
Pour milk and butter into a medium sauce pan and heat over a low flame. Slowly add each kind of cheese (except 1 oz of Sharp Cheddar and a ½ oz of Blue Cheese) and allow it to melt. Be sure to cook over a low flame and stir constantly to prevent clumping and sticking.
While the cheese is melting, in a separate pot, cook the macaroni according to the directions (do not overcook) with a dash of salt and 1 tablespoon of olive oil.
Drain macaroni and pour ½ into a large baking or casserole dish. Add salt and pepper to taste then slowly add half of the cheese/milk mixture and stir together thoroughly. Pour remaining macaroni and cheese/milk mixture into the a 2 quart baking dish and stir well.
Sprinkle remaining Sharp Cheddar and Blue Cheese on top of the macaroni and place in the oven. Bake until a light golden brown (approximately 20 - 30 minutes). Let stand a half hour and serve.
You have just died and gone to heaven!