Stacie's Sour Cream Banana Bread
I used to frequent a cross stitch message board, and Stacie shared her banana bread recipe. I have made this numerous times - always a winner, and always eaten quickly!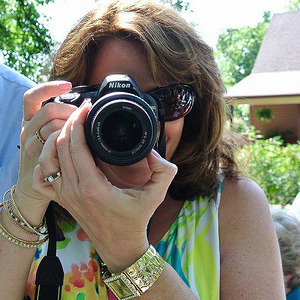 This is a pretty good basic banana bread. The cooking time was too long for me though and edges were burnt. I recommend you check it at 50 minutes. Also, no pan size was specified. I first put the batter in my 9x5 pans since that is what I usually use but I could tell they were too big so I transfered it to my 8x4 pans and that was better. I thought the flavor was a little bland, maybe because of the shortening being used vs. butter.
Cream sugar and shortening.
Add eggs and vanilla; blend well.
Add mashed bananas.
Sift flour with dry ingredients.
Add flour to wet ingredients, alternating with sour cream.
Add nuts.
Place in 2 pans; pans should be"greased" and dusted with flour.
Bake at 375F fir 1 hour.
Remove from pans; let cool.
Store in tin foil; they are very moist!
Can easily be halved (I have done this, and it still tastes great) but be warned that you NEED two loaves!