najwa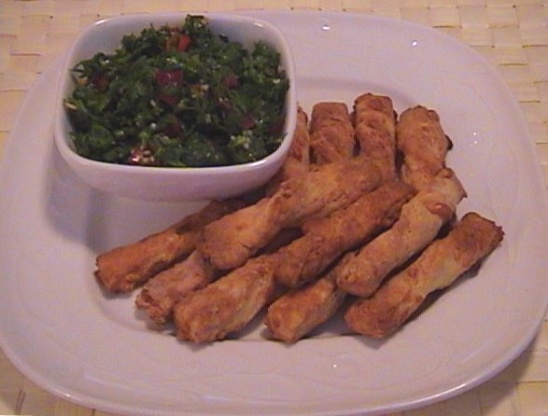 I got this recipe from a friend that is a gourmet plus cook - he got the recipe from Stacey. It is delicious and a little different than any I could find here on Zaar. Handle this dough like you would pie crust dough. Serve them as appetizers, with dip, with soup anyway you want but better hide them until you want to serve them because they will disappear. very quickly
Mix flour, baking powder& salt.
Cut in the butter with a pastry knife or 2 knives.
Cut until the mixture is crumbly.
Slowly add milk again using the pastry knife or two knives.
Add Cheeses cutting it in.
Roll into a ball, then cut in half and roll the dough to apprx.
1/4" thickness.
cut into even 1/2" strips, twist each strip and place on a lightly sprayed cookie sheet.
Bake at 400F for 15-20 minutes or until lightly browned.