CabinKat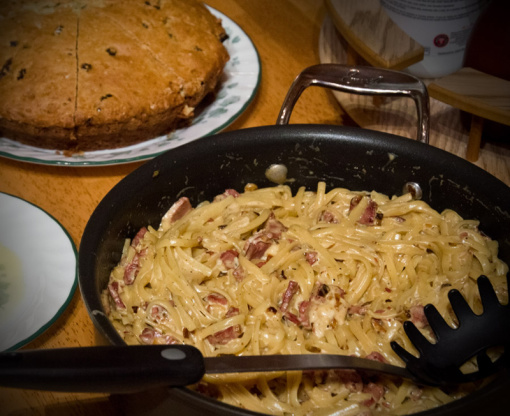 This recipe, from Guy Fieri Food, by the Food Network host, really appealed to my imagination. Just imagine an Italian pasta tossed with corned beef, cabbage, and all the rest of the St. Patrick's Day fixin's. Sure, though I won't be trying it till St. Patrick's Day, accordin' to me opinion is it's the best of both worlds!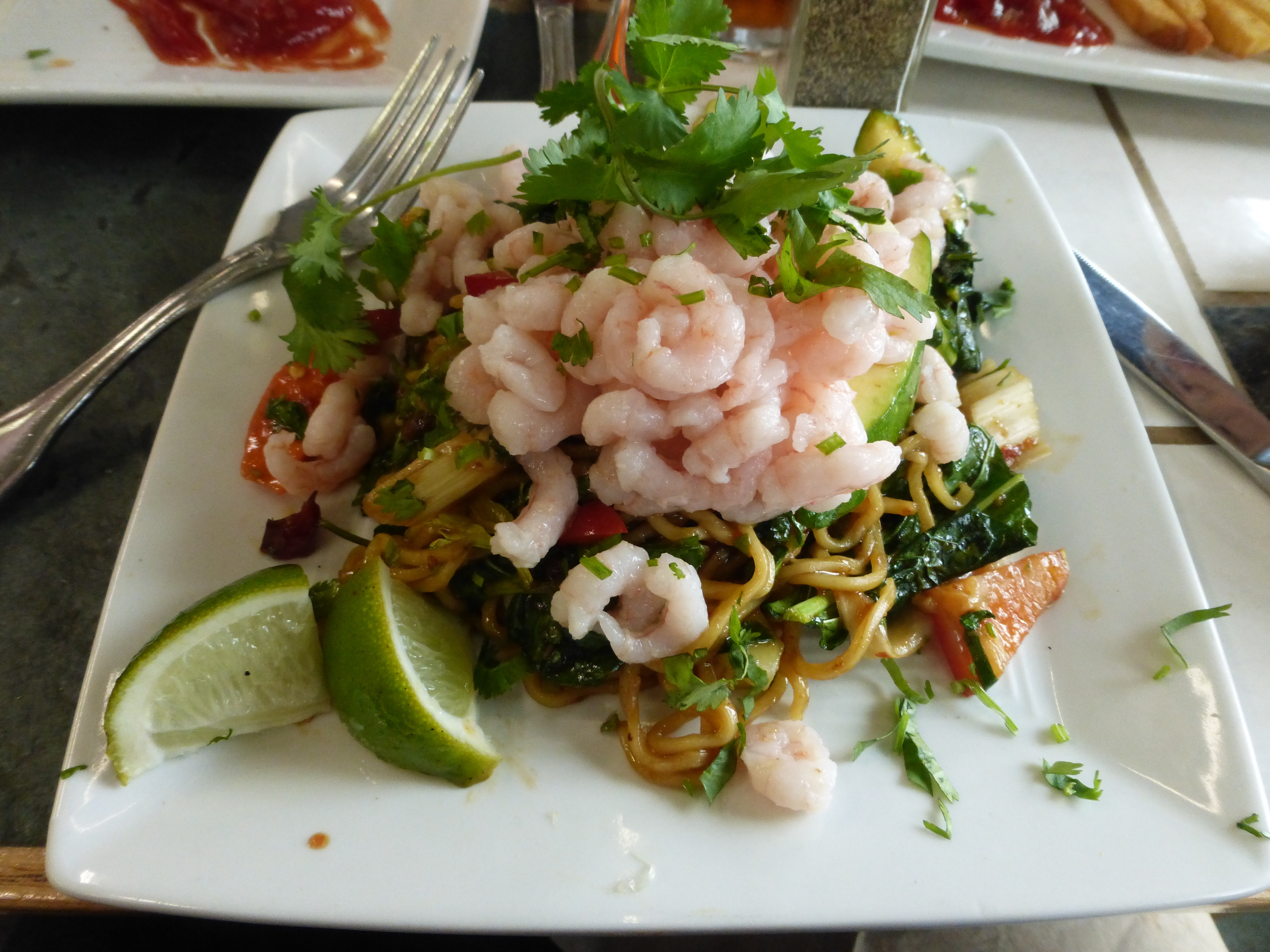 I am so thrilled to see this recipe out here. It has become a tradition in our home. We absolutely love it. Try it - you won't be disappointed! He also made a Guiness Milkshake in this episode. If you love Guiness, you'll love that recipe! Search Food Network for the milkshake!
2

tablespoons unsalted butter

1

tablespoon canola oil
1⁄4 cup carrot, cut in 1/4-inch dice

1

cup green cabbage, diced in 1-inch dice

1

tablespoon shallot, minced

1

teaspoon garlic, minced

2

cups corned beef, cooked, shredded (about 3/4 lb.)

1

teaspoon black pepper, freshly cracked

1

lb linguine
1⁄4 cup dry white wine
1 1⁄2 cups heavy cream
1 1⁄2 cups half-and-half

1

tablespoon Dijon mustard

1

tablespoon whole grain mustard

1

tablespoon prepared horseradish

2

cups irish white cheddar cheese, grated or 2 cups extra sharp white cheddar cheese
3⁄4 cup fresh frozen peas, may be used do not use canned
1⁄4 cup parmesan cheese, grated
In a large skillet over medium-high heat, melt the butter in the oil. Add the carrots and cabbage and cook, stirring occasionally, until just tender and the cabbage starts to brown, about 20 minutes.
Stir in the shallots and garlic and cook for 3-4 minutes. Add the corned beef and pepper and cook until the beef starts to crisp, about 10 minutes.
Meanwhile, bring a large pot of salted water to a boil. Cook the linguine al dente, according to the package directions. Drain.
Stir into the corned beef mixture, the white wine, and scrape up any browned bits. Add the cream, half-and-half, both mustards, and horseradish. Simmer until the sauce had thickened a bit, about 5 minutes.
Stir in the cheddar and adjust the seasonings as needed. Stir in the peas and linguine, then transfer to a serving dish.
Garnish with the Parmesan and serve immediately with the linguine.