smflesch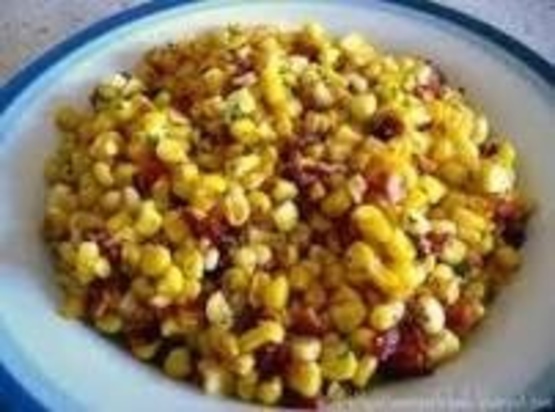 This came from my partners mom, who was a "down to earth" cook. Nothing fancy, but looks great on the table and doubles well.
Brown the bacon in a large skillet.
Drain most of the grease.
Add the onion and green pepper to the bacon and cook until tender.
Add the brown sugar and the corn.
Stir well and simmer for 5 minutes until corn is lightly browned.